Whether it is a service based business or you're selling products, having an app has almost become essential in the current marketplace. As more and more people are becoming dependent on their smart phones for their every day requirements, businesses across the globes are beginning to see the value and the potential of having an app to back their business up. In this scenario, while many have gone down the route of building their own custom business app, a lot of the smart entrepreneurs are choosing to buy ready made clone app scripts. In this blog post, we will try to examine the reasons that have led to the growing popularity of such ready made scripts for their business apps.
What is a ready made script for an app?
Basically an app is nothing but a bunch of codes structured in a way to enable the user to enjoy procuring services without a hitch. When someone is developing a code for an app, they have to go through a myriad of different processes which finally lead for him or her to build a seamless app that can facilitate functionality.
However, in some cases, if an app has already proved its mettle in the market and gained popularity, coders may choose to simply breakdown the code of the existing popular app and then restructure a new app based on it.
This process is known as app cloning. The word cloning can be very deceptive. While you may believe cloning is nothing but a copy paste kind of a scenario, it couldn't be farther from the truth. The process of cloning is a complex, yet fruitful one, that yields wonderful apps without the hassle of having to build something from the ground up.
While cloning, the coder or the development team (because it is typically not a one man job) has to break the existing code down and then re write the entire code for the new app based on the model available. This means that the development team has the advantage of adding any new code strings to the app to accommodate latest features, new functionality to suit the current market requirements and any and all sorts of enhancements.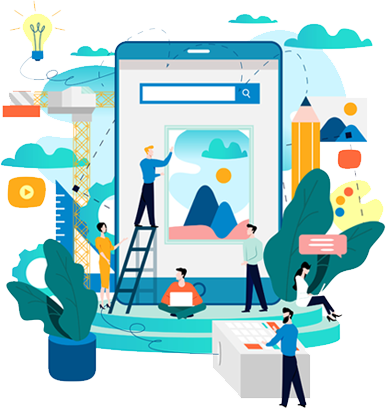 Why has are ready made clone app scripts gaining more popularity in 2020?
There are many advantages associated with buying ready made clone app scripts rather than building a whole new one. Let us examine them individually to get a better sense of the matter.
Faster reach to the market
The biggest advantage of buying a ready made clone app script is that it is already in a ready made state which allows you to reach the market much faster. Building an app (based on the type of functionality you have in mind for it) may take anything up to 2 years to properly be executed. However, with a ready app, all you need to do is buy the app and you can penetrate the market in just 4 to 5 business days.
It is a wise idea to opt for an app that has been cloned by a reliable white label on demand mobile app development company that has a few years of experience in building these kinds of apps. Not only will they ensure that they rebrand the app with your logo and brand name but they would ideally take the responsibility of launching the app on the Google play store and the iOS app store as well.
Know what you are putting your money in
When you build an app from the ground up, situations evolve. The app continues to change its form and shape as time goes by. This means that you can never really be sure of exactly what your final app is going to look like or behave like.
With a ready made app clone script, you can try out the app live before you have to put a penny in it. This means that you can test the demo of the app on multiple handsets and take on road test of the app till you are satisfied.
Cost efficient
Building an app is super expensive. It may take a couple of hundreds of dollars in erecting a solid app that is actually practical for business purposes. With the help of a ready made app clone script you can eliminate costs associated with salaries for the development team, the real estate involved in creating the development center, the infrastructural costs and the cost of the technology stack.
Wrapping it up
Building an app is only wise if you have a very unique vision and a clear mindset of what you want. You must make sure that you do not compromise on the quality of the resources that you hire to build it. However, when it comes to purchasing readymade app clone scripts, you have the added advantages like reaching the market faster at much better prices.